2019 Showcase Information ​​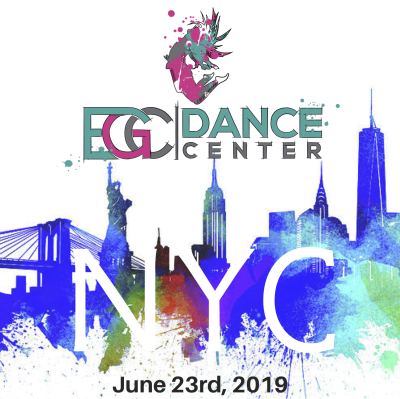 Venue Address:
Putnam Valley Performing Arts Center
Putnam Valley High School
146 Peekskill Hollow Road
Tickets are on Sale Now,

 order today!
7 Week Countdown!

Here is all the information you will need for the Big 
Showcase Day!
Show Stoppers "NYC" Show time 1pm
Arrive at the venue by 12:30pm
Ages 7 and Up "NYC" Show time 4pm
Arrive at the venue by 3:30pm
Last Day to purchase tickets online is
It's not too late to order
Order Your VIP Package today!
​

Dress Rehearsal Information
 Dress Rehearsal Monday, June 17th at Putnam Valley Performing Arts Center
ALL DANCERS MUST BE THERE IN COSTUME
• EGC Show Stoppers Showcase Age 2-6 Dress Rehearsal- 
Arrival time 4pm, start time 4:30pm
• EGC Showcase Dress Rehearsal Age 7 and Up-
Arrival time 6pm, start time 6:30pm
We will start with the Finale dance first, then go in the order of the Showcase Line up.
Dancers are allowed to leave after their last dance class rehearses, we will not be running the dances completely through, this is just for staging and lighting purposes.
Only one parent is allowed to accompany a student the day of Dress Rehearsal.
NO videography or photography during the dress rehearsal.
Professional videography and photography are taken on the Showcase Day and during Dress Rehearsal
Download Dress Rehearsal and Recital Times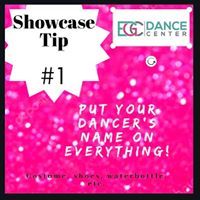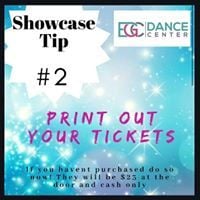 Purchase Tickets Here!
Download Package Form
Download Drop off Pick up Procedures- Coming Soon